1 out of 12 done - Microsoft 365 Certified: Fundamentals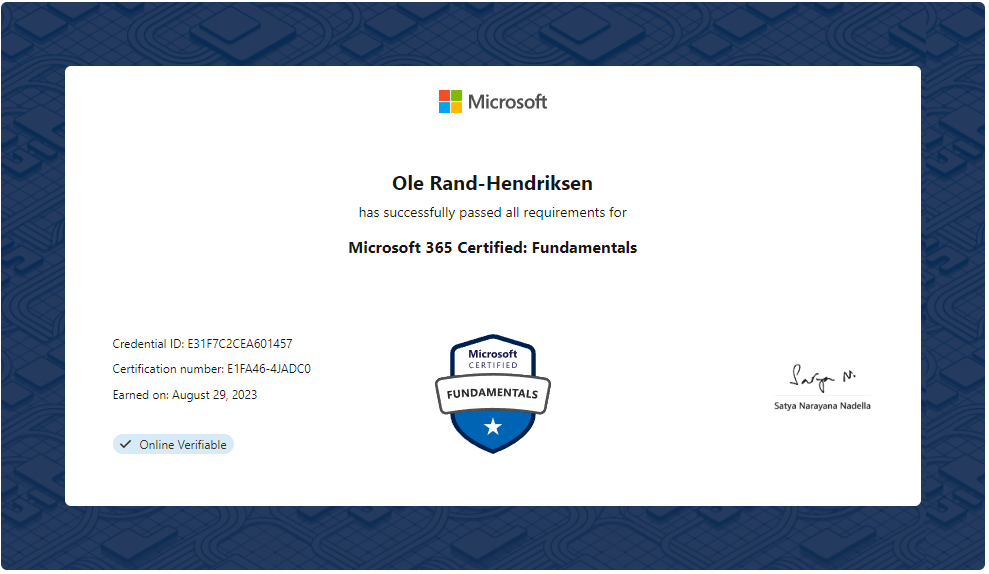 Quest update: 1 out of 12 done! I passed the Microsoft 365 Certified: Fundamentals exam today with a score of 900/1000. I'm pretty happy with that, since I gave myself a whole 3 days to prepare for it. And by days, I mean mostly nights, since I do have to work during the day, and I don't really have time to do much studying before the kids are in bed.
Notes about this exam if you're planning to take it:
It doesn't hurt to go through the learning paths on microsoft learn, it covers the basics pretty well.
Read up on the products that you're not very familiar with. For me that was Viva, Planner, Booking and most of the things dealing with azure information protection.
Learn the difference between the different licenses. Knowing when to use F1 vs E5 is important.
If you've worked in the field for a while, trust your knowledge. A lot of this exam is common sense.
Now, onto the next one. I have to recertify for my AWS certifications before December 4th, so it might be that one.